Monday December 11, 2023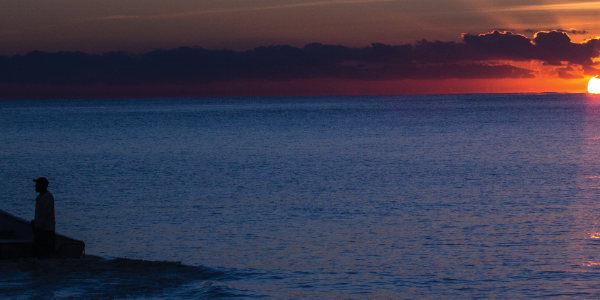 Smart Home Devices
My parent lives alone but has mobility challenges and would like to automate functions at home to make it safer and more convenient. Could you recommend some smart home devices that are helpful?

There are a wide variety of smart home products such as smart lights, video doorbells and voice-activated speakers that can be very useful for older adults. These devices add safety and convenience to a home. The devices can be controlled by voice or smartphones, which is helpful for those who have mobility issues or reduced vision. Smart home technology can also provide family members peace of mind by giving them the ability to electronically monitor their loved ones when they cannot be there.

If you are interested in adding smart home products to your parent's house, ensure that there is Wi-Fi access and a smartphone, tablet or smart speaker to control operations. To help you get started, here are types of devices to consider.

Smart speakers: A smart speaker can serve as the brains of a smart home, controlling devices with voice commands or automating functions around the house. These devices can also play music, read audiobooks, make calls, set timers and alarms, provide reminders for medications and appointments, check traffic and weather, answer questions and call for help in emergency situations.

Smart light bulbs: Falls at home can be caused by fumbling around in a dark room looking for a light switch. A smart lighting system turns lights on or off by voice command, smartphone or tablet. Smart light bulbs can also change brightness and color and be programmed to turn on and off at scheduled times.

Smart plugs: These small units plug into a standard outlet and connect to the internet. Your parent can control a device, such as a space heater or a coffee maker, by voice command or by programming a pre-set time.

Video doorbell: Safety is also a concern for older adults especially those who live alone. A video doorbell allows your parent to see and speak with visitors at the door without having to walk over and open it.

Smart locks: For convenience and safety, a smart lock gives your parent and others keyless entry. This provides customized access and lets you monitor who comes and goes from the house.

Smart thermostat: A smart thermostat can program a home's temperature. You can also manually control it with voice command or through a smartphone. You can remotely monitor temperature as well.

Smart smoke alarms: A smart smoke detector will send voice alerts to warn which room the fire is in. It also allows you to check the room before a siren sounds and to silence the alert from a smartphone if there is no fire. It can also send an alert to family or caregivers, letting them know of a potential problem.

Stovetop shut-off: To prevent home cooking fires, automatic stovetop devices will turn off electric and gas stovetops when left unattended. These devices can also monitor stove activity and alert you via text or email.

Medical alert system: Wearable wrist or necklace emergency buttons allow your parent to call for help in case they fall or need assistance. Many systems provide voice-activated and fall detection features that connect your parent to a designated contact when an incident occurs. These devices also have smartphone apps that provide location tracking or monitor daily activity.

Cameras and smart sensors: If your parent wants more in-depth monitoring, indoor cameras can be installed so you can see, hear and talk to your parent from your phone. As an alternative, smart contact sensors can keep you updated. For instance, sensors on exterior doors will alert you when someone comes and goes and those on a refrigerator door will let you know if someone has the door open.

Savvy Living is written by Jim Miller, a regular contributor to the NBC Today Show and author of "The Savvy Living" book. Any links in this article are offered as a service and there is no endorsement of any product. These articles are offered as a helpful and informative service to our friends and may not always reflect this organization's official position on some topics. Jim invites you to send your senior questions to: Savvy Living, P.O. Box 5443, Norman, OK 73070.
Published December 8, 2023
Previous Articles
Enhance Retirement Savings with a Health Savings Account
How an Incentive Trust Can Influence Your Heirs
Financial Assistance Programs for Everyday Needs
Understanding Medicare Advantage Ads