Tuesday June 25, 2019
Washington News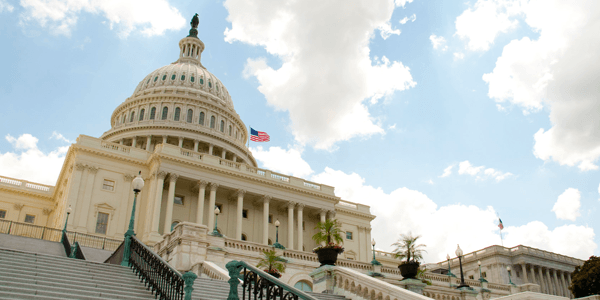 IRS Security Summit Success
In 2015, the IRS recognized that "identity theft tax refund fraud (IDTTRF) had reached alarming levels." To meet the identity theft challenge, then IRS Commissioner John Koskinen convened the IRS Security Summit on March 19, 2015.
As noted in the latest IRS Electronic Tax Administration Advisory Committee report, the Security Summit brought together "senior IRS officials, state tax administrators, and the chief executive officers of the leading tax preparation firms, software developers, and tax financial product processors." They all committed to a joint approach to fighting identity theft and tax fraud.
The Security Summit divided into three working groups.
Authentication Group - The group tried to identify ways to strengthen authentication efforts, to validate taxpayers identities and tax return information and to create new techniques for detecting tax fraud.
Information Sharing Group - This group attempted to find methods for government and private entities to share information more effectively.
Strategic Threat Assessment and Response Group - This group viewed the entire tax system and identified areas of vulnerability. It developed strategies to reduce risks, identify threats and create best practices similar to other information technology systems.
By year 2017, the Security Summit showed substantial progress. Identity theft reports declined 40% from 401,000 in 2016 to 242,000 in 2017. Tax returns with confirmed identity theft declined 32% from 883,000 in 2016 to 597,000 in 2017. Fraudulent refunds declined from $6.4 billion in 2016 to $6.0 billion in 2017.
The number of backlogged identity theft reports made by taxpayers also decreased. The "backlogged" reports indicated that the case had not been resolved during that year. In 2013, there were 372,000 backlogged cases, while in 2017 that number had declined over 90% to 34,000.
Editor's Note:
Even a $6 billion fraudulent refund amount shows that there is more work to do. However, the Security Summit proves that a coalition of federal, state and local governments can join together with private sector companies to substantially reduce tax fraud crime and protect all Americans.
Published June 29, 2018
Previous Articles
ABLE Accounts Enhanced Under TCJA
Updating Your Estimated Tax Payments